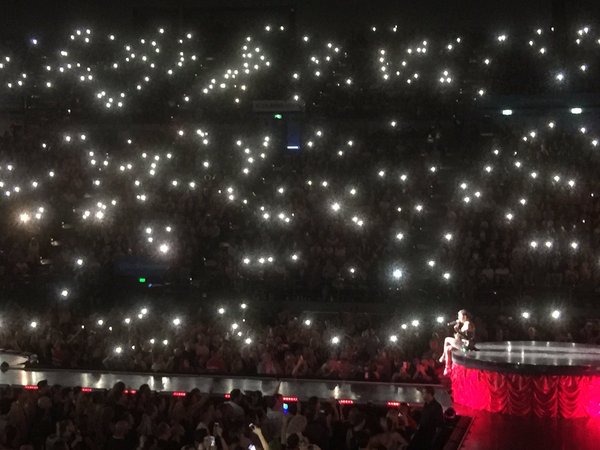 Madonna sur scène à 22H
Pour son 1er concert à Melbourne dans la Rod Laver Arena, Madonna ne sait pas fait attendre, après la première partie bien assurée par DJ MARY MAC, elle est arrivée sur scène devant une salle comble.
Ce soir Madonna ne fera pas de Medley, n'interprétera pas non plus Who's That girl mais elle fera du tricycle en portant un chapeau haut de forme avant de boire un verre !
On entendra aussi quelques couplets de Send in the clowns
Madonna chante Take A Bow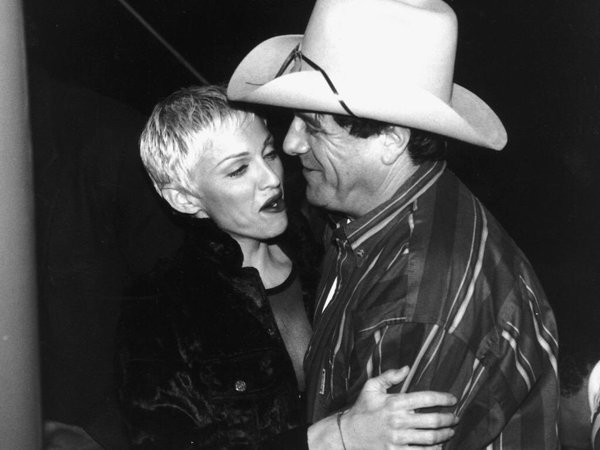 La chanson sera dédiée à Molly Meldrum (journaliste) , premier homme en Australie à être tombé amoureux d'elle (dira-t-elle sur scène)
Kylie Minogue n'est pas l'Unapologetic Bitch de Melbourne ce soir !
Elle laisse sa place à une célèbre Drag Queen Australienne connue sous le nom de Courtney Act

Une nouvelle tournée en 2019 ?
Avant de chanter True Blue, Madonna a annoncé au public qu'elle serait de retour en 2019 !
Quant à un captage pour le DVD à Melbourne, tout reste à confirmer !
2nd SOIR A MELBOURNE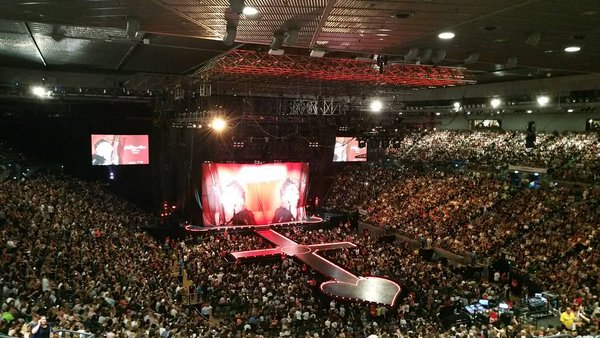 Début du show à 22H20 ! Pas de Kylie en vue !
Madonna chante FEVER
Madonna chante LIKE A PRAYER
THANK YOU SO MUCH MELBOURNE !