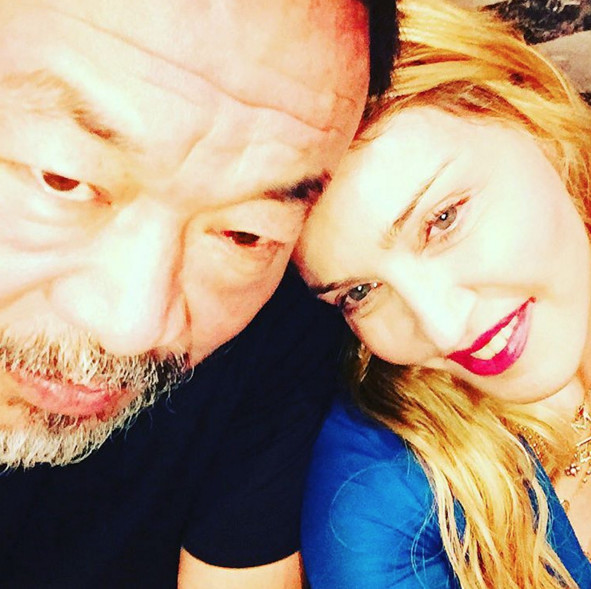 Dinner with Ai Wei Wei! Art for Freedom! Art for Love💘 Art Basel🏃🏃🏃🏃🏃🏃 Don't Miss it! Tears of a Clown! Dec 2nd in Miami! 😂 Insert Clown Emoji🐷🎩👅😂🙏🏻
C'est une jolie rencontre, celle d'un artiste de génie Chinois et d'une superstar Américaine. Madonna a diné hier soir avec Ai Weiwei, sculpteur, photographe, architecte ... Il est notamment l'architecte du nid d'oiseau , le stade des JO de Pékin de 2008. Il a eu de gros soucis avec le gouvernement Chinois, ce qui lui a valu d'être en détention pendant des mois dans des conditions dégradantes.

Nous ignorons les raisons de cette rencontre, Madonna a posté une photo d'elle avec l'artiste en faisant référence à Art Basel (Auquel elle participera le 2/12) et à ArtForFreedom, le projet de Madonna visant à promouvoir l'importance de l'indépendance dans l'art.