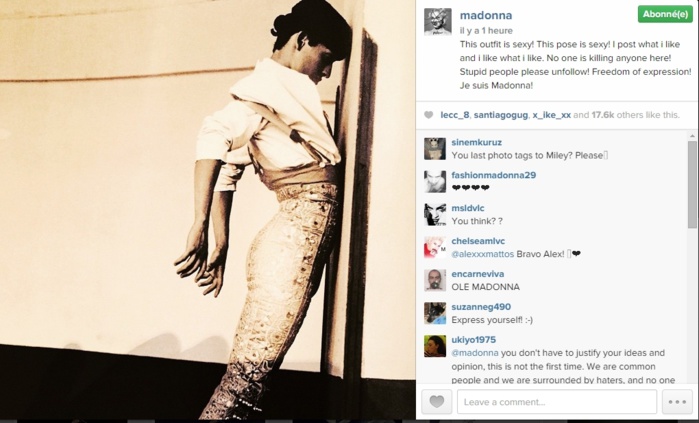 Madonna : "This outfit is sexy! This pose is sexy! I post what i like and i like what i like. No one is killing anyone here! Stupid people please unfollow! Freedom of expression! Je suis Madonna!"

"Cette tenue est sexy ! Cette pose est sexy ! Je poste ce que j'aime et j'aime ce que j'aime . Personne n'est en train de tuer quelqu'un ici ! Les gens stupides s'il vous plaît unfollow me ! La liberté d'expression ! Je suis Madonna !"
Madonna a reposté une photo très peu de temps après l'avoir mise en ligne sur son compte Instagram ! elle a cette fois-ci changé de légende, et a poussé un petit coup de gueule contre les commentaires de certaines personnes qui ont vivement critiqué la photo !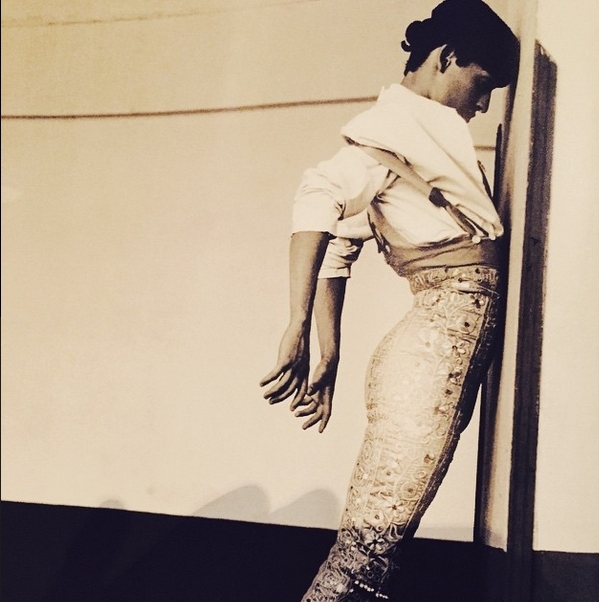 Madonna : So Sexy............❤️#livingforlove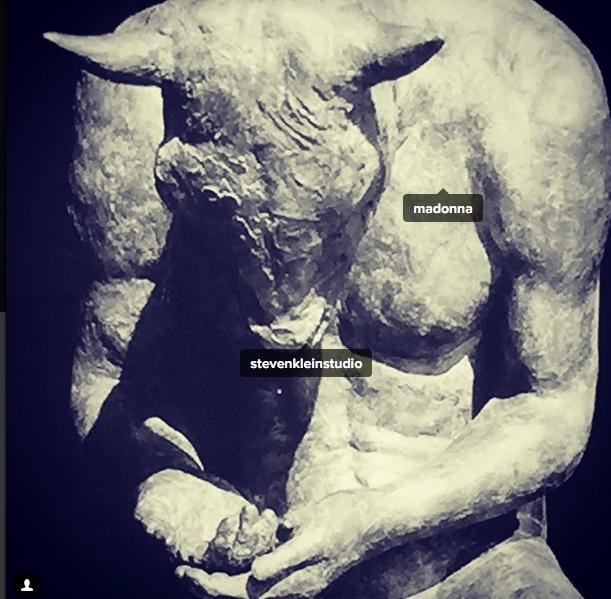 Madonna : More inspiration for the day! Life imitates ART❤️#livingforlove ❤️#rebelheart
Des images qui ne sont pas si innocentes que cela, en effet, le thème du clip de Living For Love, se veut très proche de l'univers de la Corrida . Les fans on rapidement fait le lien entre les indices postées sur son instagram et ses anciens tubes tel que "Take a Bow" ou "You'll See"